Voz Cycle City Annual Christmas Party & Raffle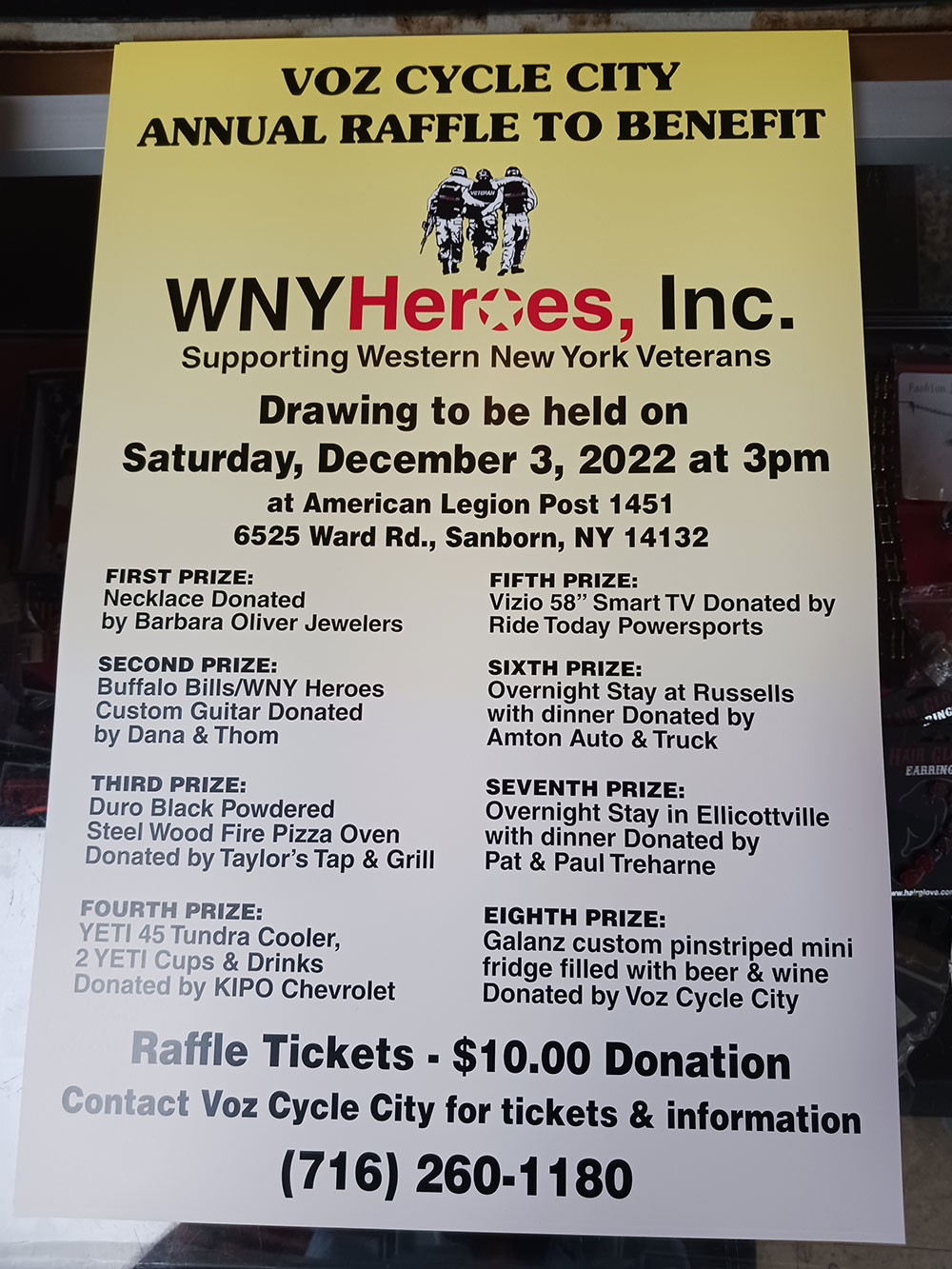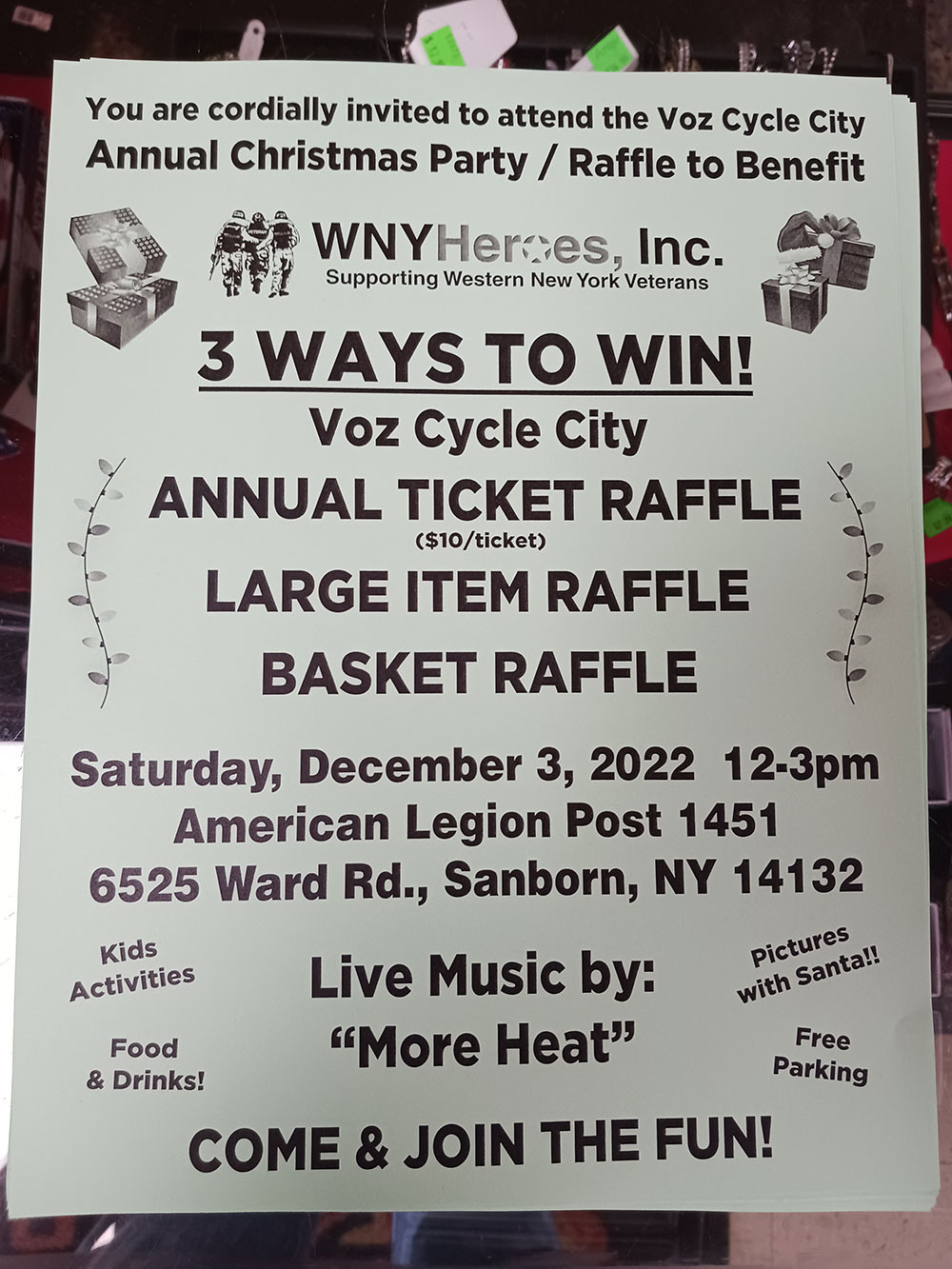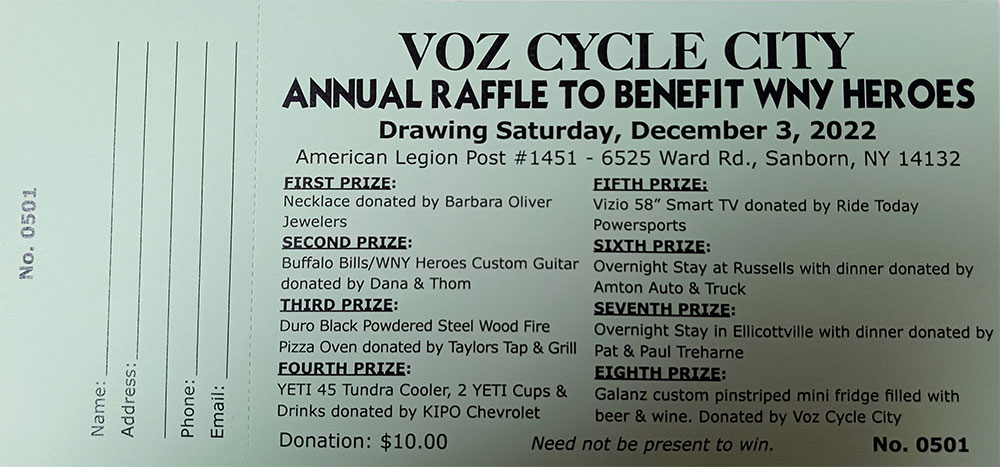 Bike Nights
VOZ CYCLE is proud to announce WNY HEROES Bike nights at VOZ CYCLE is all set and ready to go.
Bike nights are the Second Wednesday of every month (May-September). These are free concerts and they start at 6:00pm.
We have food & drinks available, 50/50 raffles and Vendors (we are still looking for Vendors).
All Proceeds to go to WNY HEROES.
Come and join us for the fun!
Below you will find the bands we have lined up for this year.
Stay tuned for the 2023 lineup ... Coming Soon!